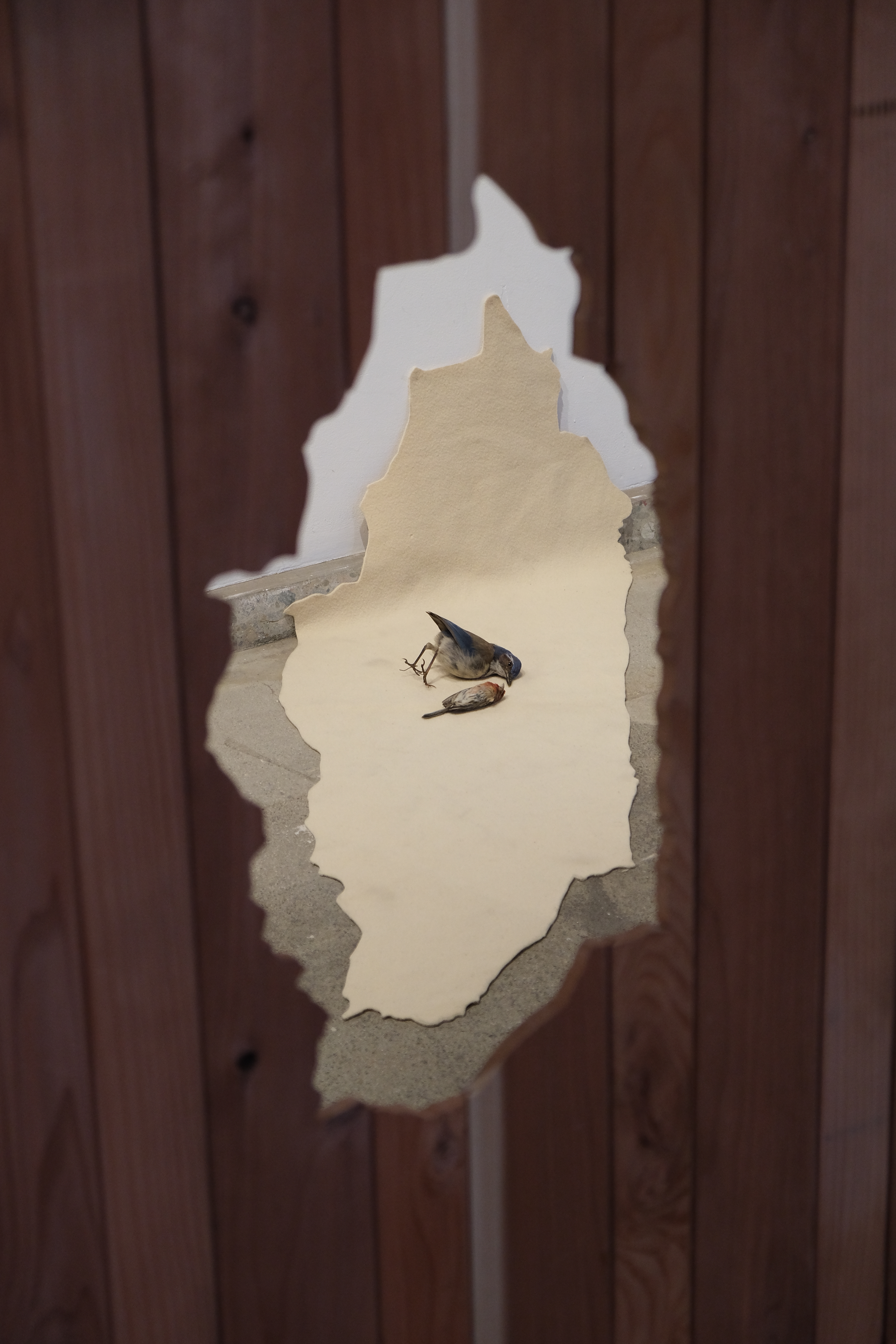 Untitled (Pulse), 2019

On June 12, 2016, a man entered Pulse Nightclub in
Orlando Florida with a semi-automatic rifle and a hand gun and killed 49 people.
The attack lasted more than three hours, climaxing when law enforcement detonated five holes in the cinder block
wall of the bathroom to rescue hostages. The careful recreation of the five blast holes in a fence illustrates the widespread impact of orchestrated violence and homophobia—how the
trauma was born out of, and can reverberate back to domestic spaces; how the barriers we create can be too weak or too strong.

LED recessed lights, ink on paper, extension cords,
vintage male mannequin, leather harness, ForgeOne Advanced Ballistic Protection personal body armor
vest, Husky vehicle tow strap, Sika Pro Select Fence Post Backfill, Redwood Lattice Top Fence PanelBehr Paint in Night Club (N500-7), cream-colored wool rescue blanket, two Cedar Waxwings, Red-winged Black Bird, Blue Bird, House Finch, Turquoise Grass Parakeet, European Starling (birds on loan from Cheadle Center for Biodiversity and Ecological Restoration at UCSB)